Visual search and visual search optimization ,the new frontier.
Visual Search may become the next frontiers of a marketing battle online. Here is why.
Human beings are visual creatures by nature. Half of our brain is designed to tackle visual inputs. Research indicates that about 65% of people are visual learners. A team of neuroscientists at MIT discovered that the human brain can process image in 13 milliseconds. It means our brain is a super fast machine guiding our eyes. With the rise of social media, the visual image or visual presentation has gained a great momentum.
Today, Webmasters need to adopt best practices proactively to take advantage of visual media and technologies. It is time for Visual Search Optimization as visual search is rapidly growing. The market for VS will reach $25 Billion by 2019. Just look around. Our modern lifestyle is already dominated by visuals. Also, see the article on Voice Search.
Statistics of Visual Search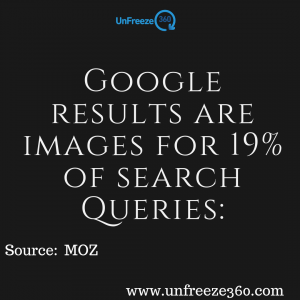 600 million images searched on Pinterest every month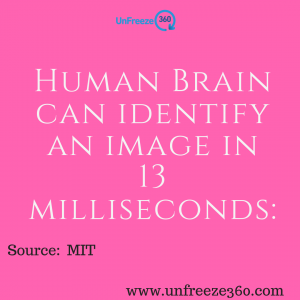 the Future of Visual Search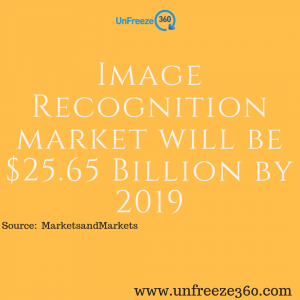 MIT research on Visual Search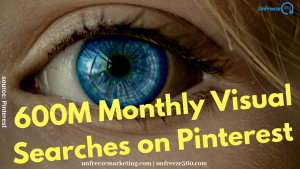 How to optimize for Visual Search
 If you are active online and have a website, then you already know some of the techniques used in the traditional Search Engine Optimization (SEO). Now, we also need to do Visual Search Optimization
Visual Search Optimization aims at Computer Vision Algorithm and creates content accordingly. In other words, you need to create visual content that is friendly to the visual search bots. Here is how you can do this:
1: Add Clear Description to your images:
Just think you are explaining something to a 5 years old. Learning copywriting techniques will help.
2: Add Clear & Easy Description in the ALT and Caption Area:
Don't ignore the quality of description in the ALT and Caption Areas. Most traditional SEO professionals ignore the caption and tag areas as they considered the ALT to be the most important. However, Visual Search Optimization requires details in the description that is precise and easy to read.
3: Make your image responsive: The images should be appearing well on all portable devices. If you are using a WordPress premium theme on your website, then you need not worry much about the responsiveness of your website. It usually has an automatic feature or you can do it yourself. For other websites with a custom design, you might need a good web developer to get the job done.
4: Create Infographics/images and submit to Pinterest:
Pinterest is the biggest visual search engine, with a total of 300 million users,  you don't wanna miss on the opportunity to share your message there. However, you need to assess whether Pinterest suits your busine.
5: Keep an eye on Google Lens and Pinterest Lens:
The technology is in its formative stage and the tech giants are constantly improving it. Businesses preparing for the Artificial intelligence of Visual Search now will stay ahead of the competition tomorrow.
6: Quality of your images:
The image quality is one of the most critical elements. Don't forget that a bot is going to determine the quality of your page. The page quality is based on how much time a user spends on it. It's about how useful the image is instead of just how great the aesthetics are.
7: Understand the Searcher's Intent:
Start with yourself, observe yourself when you are searching online. How about you recall the last time you bought tech gadget etc. Just think what you did online searching either on Google or YouTube?
Think about the most recent purchase you have made online. Did you come across images of the product? Did you not actively look for the photos of the product.
Visual Search Technologies
Artificial Intelligence in Visual Search Engine Optimization
The growing trend of visual search is changing the game in the search industry. At the moment, the technology of visual search is in its early stage of development, and its main component is artificial intelligence.
We're not sure how the technology would reveal itself in a few years but it is best to remain vigilant. Currently, Google, Pinterest, eBay, and Amazon are heavily experimenting with visual technology.
As a webmasters you would feel the pinch by mid 2021, as most sites would be forced to upgrade. It is most likely to affect the E-commerce sites way more than a normal website.