Video Marketing to build a brand
Why video marketing: Video content has become the hottest element of an online marketing mix today. In the digital age of social, a video can literally break or make a brand communication strategy.
If you are interested in the growth of video content, you should know that it's just phenomenal. You can see some stats here in this post.
A brand marketing manager better pay attention to Video content. Video is the most attention-grabbing element in the entire marketing communication of your business.
For the same reason, most of the social platforms are encouraging video content today. In fact, they are competing very hard against each other in the segment.
As most people are found online, a good video can revolutionize the engagement level with your brand. Online video marketing is relatively cheap and helps to boost a brand if done rightly.
Therefore, video content is critical to building a brand, & you need to pay attention to what is happening around you. Mostly, you've to focus on social media sites to disseminate your content and there are a lot of changes happening there.
Types of Video Content
There are two broad categories of video content favored by the algorithms i.e normal videos and live videos.
Tech Giants like Facebook and Google's YouTube are engaged in a tough competition over live streaming content. LinkedIn and Twitter have also joined the race by rolling out their own video services.
They are competing for a reason, as almost every format of video content is doing better compared to simple visuals or text.
Statistics of Video Content: The Potential Growth of Video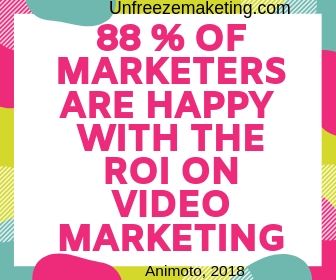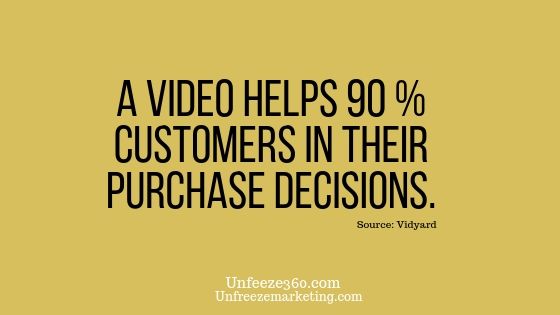 7 Steps of Video Marketing in Dubai 
1: Determine your brand persona:
As an entrepreneur, first you need to determine your business or product's brand persona. A brand persona is best defined by the target audience/customer of the brand.
All right, get to know the customer. Make a good profile of your target customer and then work your way up from there.
2: Decide which Social Platform is good for your business in Dubai?
The target audience and segment would determine which social platform you need to use to reach the target customers of your brand. For example, most of the youngsters are using Snapchat or TikTok.
3: Hire an Influencer:
I am sure most people would not be able to find a solution in-house. For you, the best option is hiring a popular influencer from SnapChat, instagram, TikTok, and YouTube. The influencer is going to help you reach his audience.
4: Create Content on YouTube:
YouTube is an extremely powerful platform in the UAE. YouTube is the second largest search engine in the world after Google. Further, it is owned by Google so you can expect a pretty high standard of services.
5: Focus on the Long-term Game:
Again, I must stress that video is the strongest arsenal in your content marketing kit, but you to be patient & very very consistent. Creating videos are a little bit expensive and time-consuming, however, the rewards can be really great in the end.
6: It's the Story that matters the most:
Please, keep in mind that you can build your brand awareness by creating great stories around it. This takes some creativity and experimentation. It does not have to be very expensive. Just think for a moment! How many viral videos have you seen that were of low-quality, in most cases they were made via a cheap smartphone?
7: Please learn what Branding is and how it works:
It is my suggestion that you (the entrepreneur) need to understand the very basic rationale behind branding and brand building.
Once you understand and appreciate the importance of branding, you will not fear the commitment that a brand requires.
Branding is expensive in the short-run but more rewarding in the long-run.
In short, I would like to say that branding through video marketing is not for every entrepreneurs. But if you can utilize it, it can be a great way to build a brand.