Public Relations Definition
Solomon, Martial, and Stuart (2008) defines Public Relations as:
" Public Relation (PR) is the communication function that seeks to build good relationship with an organization's publics; these include consumers, stockholders, legislators, and other stakeholders in the organization." (p-429, ch. 13).
Jobber (2007) defines Public Relation as :
"The management of communication and relationship to establish goodwill and mutual understanding between an organization and its public."
According to Kotler and Armstrong ( 2015) Public Relations:
" Building good relations with the company's various publics by obtaining favorable publicity; building up a good corporate image; and handling or heading off unfavorable rumors, stories, and events. "
Public Relations Explained
To make things easier, I will include Solomon, Marshall, and Stuart  (2007) definition of publicity below, I think these guys have a better write-up on public relations as compared to other authors I consulted for this article: 
"Unpaid communication about an organization appearing in the mass media" is called publicity." (p.429, ch. 13)
PR is about building relationship with the stakeholders of a business. Stakeholders are actually those people, groups or institutions interested in a business for various reasons.
In other words, you cannot ignore the customers, the government, the company employees, social activists, bloggers and vloggers, the general public(society) and the company shareholders.
Consequently, the company must act responsibly and build a healthy relationship with all the stakeholders and remain vigilant towards its reputation both online and offline.When the relationship with the stakeholders is damaged because the company has done something wrong, PR strategy is used by the company to protect its image.
You can also study public figures, especially the politicians often use PR to their advantage, and they do it very intelligently but we are not going to focus on PR in politics in this article.
#1.Examples of Public Relations
 VW facing an accusation of cheating on emissions is a good case study for PR. VW lost about 37 percent of shares shortly after the scandals surfaced. The shareholders are seeking about $10.7 billion (9.2 Billion Euros) in damages over the scandals. So far VW has lost 27.4 Billion Euros in fines and penalties.(Statistics Source: Reuters ) 
VW might need a good PR to come out of the current crisis. VW is accused of cheating on diesel and patrol emissions and its executives are being dragged in the courts as part of the high profile drama. VW execs are facing a back-breaking pressure from all sides.
Good Strategy of Public Relations: Honest is the best policy
In my opinion, honesty is the best policy. Instead, of going for corporate identity advertising or PR overdrive, VW should do some real internal soul searching. 
VW can just admit public, apologize, and Pay the penalties. Afterwards, it can prove with action that it cares about the environment ,and the larger interest of society. Just begin with your employees and local communities first, instead of pleasing corporate executives and investors. 
 I think the sheer size and influence of corporation is such that sometimes it must be very hard for them to remain ethical. They have accumulated so much money and power then there is the competitive business environment. It is not easy for corporations to let go. They see that can advance in their corporate gains using PR to their advantage.
It is a negative use of PR that better be called propaganda to highlight its essence. Perhaps, a new philosophy of ethical business needs to be preached through a PR or a imposed through a good government legislation.  
#2 Example of Public Relations
The Starbucks Racist Video
Starbucks was hit with a viral controversy about racism when two African American men were mistreated.
The issues for Starbucks are not going away and would continue to surface from time to time. But such incidents are bad for a company reputation and it is the PR team responsibility to sincerely address such issues of public interest. In response to the issue, Starbucks responded with an aggressive training program for its staff. It even shut down many outlets to retrain the staff. It was the Starbucks PR team that was in action to do the damage control.
Public Relations Statistics: PR Industry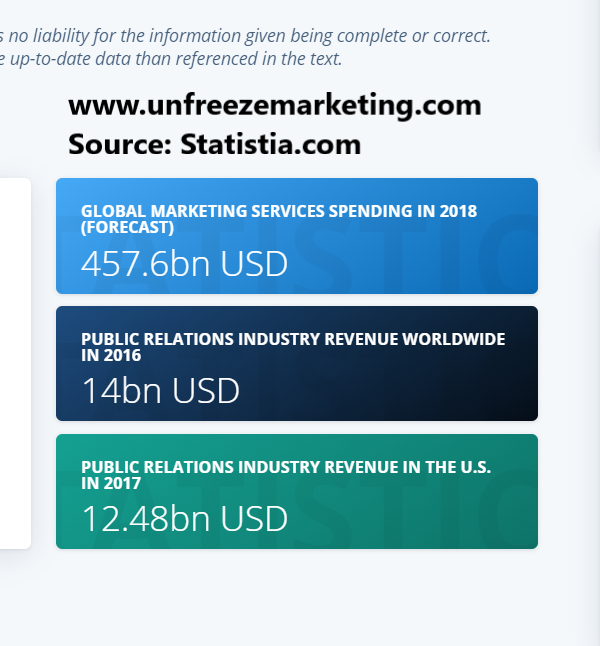 PR is gaining momentum worldwide. Today, PR is used by celebrities, sportsperson, corporate executives and politicians to maintain or improve their public image.
People or businesses often sponsor events of public interest or welfare to build a soft image. People notice the company presence and builds a favorable opinion about it. When a company initiates a local talent hunt to find the next big sports star. The whole event is going to be heavily marketed everywhere. In the end, if they find a few talented sports person, they are going to talk about it to get noticed. 
Objectives of Public Relations
According to Solomon, Marshall, and Staurt (2008) the following are PR objectives:
Introducing a new product to manufacturers
Introducing new product to consumers
Influencing the government legislation
Enhancing the image of an organization
Jobber ( 2007, p.647, ch. 16) lists the following objectives of Public relations:
Prestige and reputation
Promotion of product
Dealing with issues and opportunities: social and environmental issues
Goodwill of customers: to treat customer well and kept well-informed especially if they complain.
Goodwill of employee: internal newsletters, awards, recreation to promote sense of identification with company and satisfaction of employees
Overcoming misconceptions: about company reputation
Goodwill of suppliers and distributors:
Goodwill of government: influencing opinion of politicians and public officials
Dealing with unfavorable publicity: on social media etc.
Attracting and Keeping good employees. (p.
Functions of Public Relations
According to Kotler ( 2003) Public Relation has five major functions:
Press relations
Product publicity (sponsoring to publicize)
Corporate communication
Lobbying
Counseling (an advice to the company management during image crisis etc.)
"The Fall of Advertising"
Some experts feel that advertising is not nearly as useful as an agency claims it to be. First of all, it is too expensive. Second, people generally don't like advertising. Let's face it, who likes a person boasting about themselves on and on. That's what exactly an advertisers do, don't they?
The advertisers keep shouting about their products and annoy the hell out of many people.  Let's agree for a second that advertising is not effective, then what should be done to build a brand, especially a new one?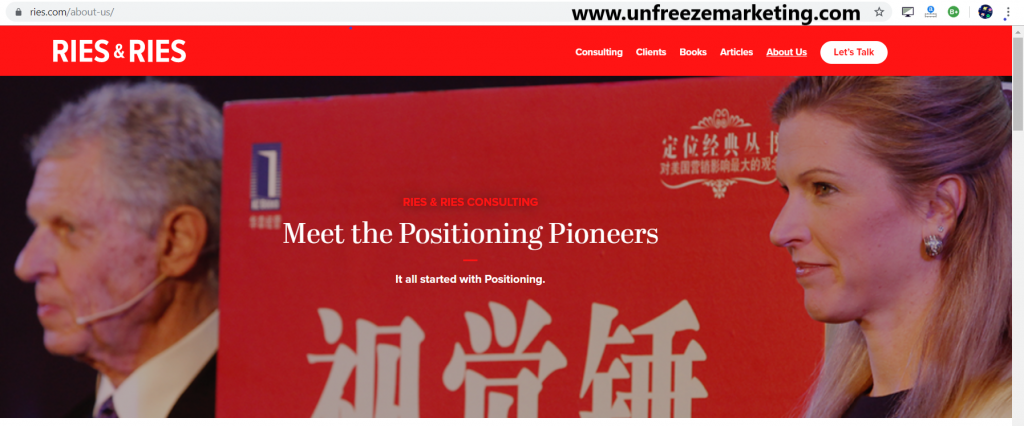 According to Ries and Ries (2002), the answer is public relations. To build a new brand, just go for public relations and return to advertising later. Yes, once you have built a brand, advertising can be used to defend the brand. 
Now, if advertising agency cannot solve the problem of effective communication, then it may not have any significant input in the strategic planning of a client. In the first two chapters, Ries and Ries (2002) have almost condemned the ad agencies and their creative directors for missing the point i.e the business' bottom line and message.
The creative department in ad agency might come up with a great creative idea. But will the creative ad campaign drive sales in the end, is the big question?
Most agencies, in the pursuit of being creative, just miss the essence of a brand message. It is a basic proposition that can be and should be expressed in the simplest possible words. However, for the agency getting creative is somehow more important.
It is really hard to build a new brand with advertising. Nevertheless, advertising would remain as a form of communication but its effectiveness has gone down significantly. First, it is too expensive to begin with and that is why many brands are just  line extensions. It is hard to build a new brand. (Ries and Ries, 2002)
Second, as mentioned earlier it is hard to grab people's attention now. It means having a lot of advertising budget also might not help. The answer to this problem is a good PR campaign to help a new brand. Let the advertising take a back seat. (Ries and Ries, 2002).
Although Ries and Ries (2002) have got some solid arguments against advertising, especially, to build a new brand but the problem is that the ad spend is not decreasing, in fact it has been on the rise steadily. Perhaps, we need to listen to the guys in the ad agency/department as to what they are saying . Well that would require another article. 
Quotations about advertising 
For now, I will leave this discussion and would return to it later. Here are some quotations about advertising that I think are interesting: 
"What really decides consumers to buy or not to buy is the content of your advertising, not its form." | David Ogilvy
---
"A good advertisement is one which sells the product without drawing attention to itself." | David Ogilvy
---
"I have learned that any fool can write a bad ad, but that it takes a real genius to keep his hands off a good one." | Leo Burnett
---
"The real fact of the matter is that nobody reads ads. People read what interests them, and sometimes it's an ad." – Howard Luck Gossage
---
References
Kotler, P. (2003) Marketing Management (11th ed.) New Delhi: Pearson Education, Inc.
Jobber, D. (2007) Principles and practice of marketing ( 5th ed.) Berkshire: McGraw Hill.
Ries, Al. Ries, L. (2002). The Fall of Advertising & the Rise of PR. New York, NY: Harper Collins Publishers, Inc.
Solomon, M.R, Marshall, G.W, Stuart, E. W (2008) Marketing: Real people, real choices (5th ed.). New, Jersey: Pearson Prentice Hall